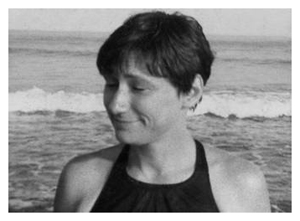 Jan C Jacobsen, age 58, passed away on May 22 from complications resulting from an 18-month battle with cancer. At the time of her death, Jan was a patient at Wake Forest University Hospital in Winston Salem, North Carolina.
Jan was born on July 18, 1949 and grew up in Girard, PA, the daughter of Janes C Jacobsen and Alice Grimes Jacobsen. After her early schooling in Girard, Jan attended Westminster College, New Wilmington, PA, earning a degree in English Literature in 1971. She taught for two years in Seneca, PA at Cranberry Area Junior and Senior High School, where she was also Language Arts Chairman and Cheerleading Advisor.
Jan began her 27-year tenure at the Community College in 1976 as a Media Specialist, and then accepted the position of Communications Officer in 1979, which she held for four years. Then in 1980, Jan finished the requirements for a Masters Degree in Communications from Clarion University. In 1983, when the College first offered a degree in High Technology Communications, Jan and her husband John served as faculty for the program, and, due largely to the efforts of Jan, the program prospered, adding degrees in Multimedia and in Advertising and Public Relations.
The success of her students was one of Jan's greatest rewards. Indeed, it was Jan's thorough attention to detail and tireless devotion to her students that anchored the accomplishments of the graduates of the programs she helped to create.
All during her tenure at the Community College, Jan selflessly contributed her time and talent to voluntary projects. She developed promotional material for programs at CCBC as well as the United Way, the Girl Scouts, Aliquippa Hospital, the Community Mental Health Association of Rochester, and many others.
This same selfless spirit extended to Janís personal life. Janís generosity and genuine spirit gave everyone she met permission to be themselves. It was easy to be comfortable in her presence, even though her impeccable judgment and quick wit often brought down those who refused to return her open and trustful manner.
Jan retired from CCBC at the end of 2002. At the time of her death, she and her husband lived the majority of the year in Bradenton, Florida. Jan is survived by her husband, John H Shaver Sr., John Jr. and Jerome, of New Haven, CT and Astoria, NY respectively, as well as by her two brothers, Jared Jacobsen, of San Diego, CA and Joel Jacobsen, of Girard, PA.
In lieu of flowers or donations, at Janís request, mourners are encouraged to plant flowers for themselves, to be harvested later as a reminder of the simple joys of life, and of Jan herself.
Friends, family and students will gather at the Community College to celebrate Janís life on Friday, June 13, in Room 103 of the ground floor of the Library Building. They will begin to gather at 5:00 in the afternoon and the celebration will commence at 5:30. Those who attend will be given an opportunity to add to the celebration by recounting a specific memory of Jan. Former students are welcome.